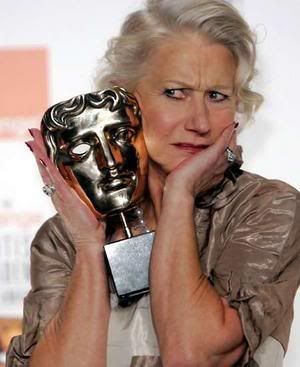 Quick update to give props to my old teammates for kicking ass and taking names at the BAFTA's! God of War 2 was nominated for 5 awards and managed to bring home two wins for Santa Monica Studios. It was cool to see that the awards were represented by actual names but everyone knows that it takes the whole team to create greatness!
Cory Barlog
,
David Jaffe
, and
Marianne Krawczyk
brought home Best Story and Character while
Tim Moss
and
Christer Ericson
brought home Best Technical Achievement. It was an honor to work in the trenches with these stars and the rest of the peeps over at Santa Monica Studios, best of luck in the future to all of you!
If you want to see the rest of the nominees and winners click the link "
BAFTA
"
I was a little disappointed that we were not up for Best Gameplay being a gameplay designer but I guess there is only so much room for the God of War, maybe next time… shrug. Wii Tennis is the business according to my girlfriend and her damn super serve, the Brits agreed!