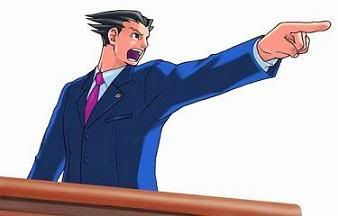 I have
NOT
quit the gaming industry!
Since the news of Cory Barlog leaving Sony has spread a lot of speculation has been going around, mostly about Cory. Yet somehow a rumor has started that I have completely quit the gaming industry. I have received quite a few emails, IM's and even a few phone calls about this but I can assure you this is
FALSE
.
What is true is that I left SCEA Santa Monica Studios on Oct.1st 2007. Perhaps this is where the confusion occurred. Maybe I should have been more vocal about my departure to avoid such confusion but the people that needed to know, knew and that was good enough for me.
My time at Sony allowed me the chance to work on something truly great with an amazing team comprised of talented individuals. The best thing about it was we struck gold not once but twice so I have no doubts that they will continue to succeed in the future! It was an honor to design and build Kratos for the last 4 years but I passed the blades onto a more than capable designer. His name is Jason McDonald and he will be surrounded by one of the best animation teams in the biz along with the programming might of Magnus Danielsson and Fabrice Odero. Have no fear, Kratos will return with a vengeance that has never been seen before! The rest of the team will kick ass as only they can, best of luck to you all and end it with a bang!
A new career path is in sight and it can only be described as "The smartest thing I ever do or the dumbest thing I ever do" which was the same thing I said when I moved to California to start my career in video games instead of finishing college. Now that I think about it that is so cliché. I mean all choices could be summed up as such but I like the sound of it and since history sometimes repeats itself, here's to hoping lightning strikes twice else there is that flower shop I always dreamt about.
They say Kratos was sad "
that day
" but I was just as sad, here's to you old friend…