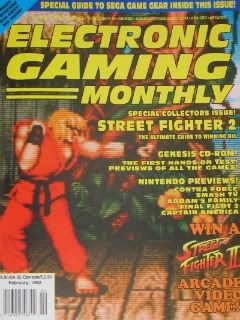 I was so sad to hear EGM was put down, not to mention 1Up being placed in limbo during a
buyout
:( Man look at that photo above it's glorious! It happens to be the very first issue of EGM I bought from Walden's Books at the Canton Center Mall which was the place were I learned to play Street Fighter... oh the memories! The issue was amazing with pictures for all of Ken's moves. So crazy to think that it was February 1992 and below is the final issue that will never happen for February 2009. Talk about full circle, with the world warriors on the cover.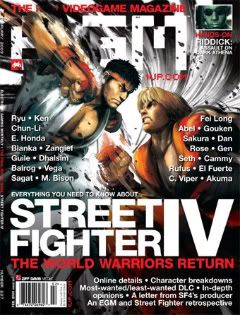 The EGM/1Up staff have always been warm and welcoming and even invited us over during industry events in SF so it will be sad to know that will never happen again at that office. I can only hope they will regroup to start something even better with a new place to hang out in the not so distant future.
Best of luck to all of you and EGM will always be
REMEMBERED
!!!